Golden Castle Resort is one of the most visited resorts in San Carlos City, Pangasinan. Perfect for family fun whether your child is after kayaking, driving an ATV's, playing billiards, and singing in a videoke. Located in Brgy. Tandoc Highway San Carlos City Pangasinan (along the Binmaley – San Carlos highway in San Carlos City Pangasinan). Enjoy beautiful landscapes and a refreshing swim within the resort's outdoor pools (a pool for Kayaking, covered pool, and pool with slides for adults and kids).
In Golden Castle Resort, your fantasy escape is in full regalia. The resort provides a stunningly beautiful castle with an elegant function hall inside. Perfect for weddings, debut, and other special occasions.
It has no hotel but it has elegant rooms for rent exclusive for those who rented the function hall. You can bring your own food and drinks (except for cigarettes and alcoholic drinks). They also have live band performances every weekend in the evening during summer.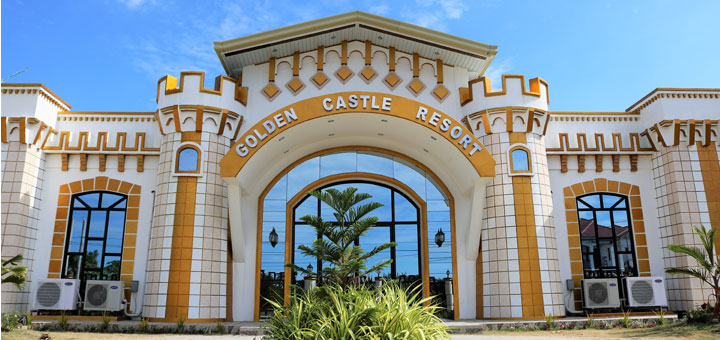 Contact Details
Location: Brgy. Tandoc Highway, San Carlos City, Pangasinan
Mobile: Sun – 0923.727.0900 / Globe – 0917.542.4460
Business Hours: Open from Monday to Sunday 9AM – 6PM
Facebook: https://www.facebook.com/GoldenCastleResort

Location Map
Rates and Rentals
Entrance Fee
Kids and adults – Php 200/person
0 – 6 months baby is free
Inclusions:
Free cottages/sheds with tables and chairs
Free used of mini gym
Free tour inside the castle
Free used of grilling stations
Golden Castle Resort Promo:
7 Persons below – Free tables & chairs
8 – 10 Persons – Free small cottage
11 – 14 Persons – Free medium cottage
15 – 20 Persons – Free Large Cottage
Golden Castle Resort Activities and Cottages Rates
Billiards – Php 100/hour
4 Wheel Bikes – Php 50/30 minutes
Videoke – Php 500/day
Kayaking – Php 100/10 minutes
Air-conditioned cottages – additional Php 600.00
Swimming Attire
Swim suits and swimming trucks
Shorts without pockets and zipper
Light colored sando and t-shirts
No maong shorts or long pants
Function Hall
Function Hall Rates
Venue Rental – Php 40,000
Down-payment – Php 10,000 for reservation (non-refundable)
Inclusions:
For 3 hrs and 30 minutes and good for 250 pax
sound system
utensils
3 waiters
Golden Castle Resort Weddings
Golden Castle Resort wedding packages starts from Php 460.00 up to Php 650.00 per pax.
Venue
Food
Sound system
Services
The Castle Food Park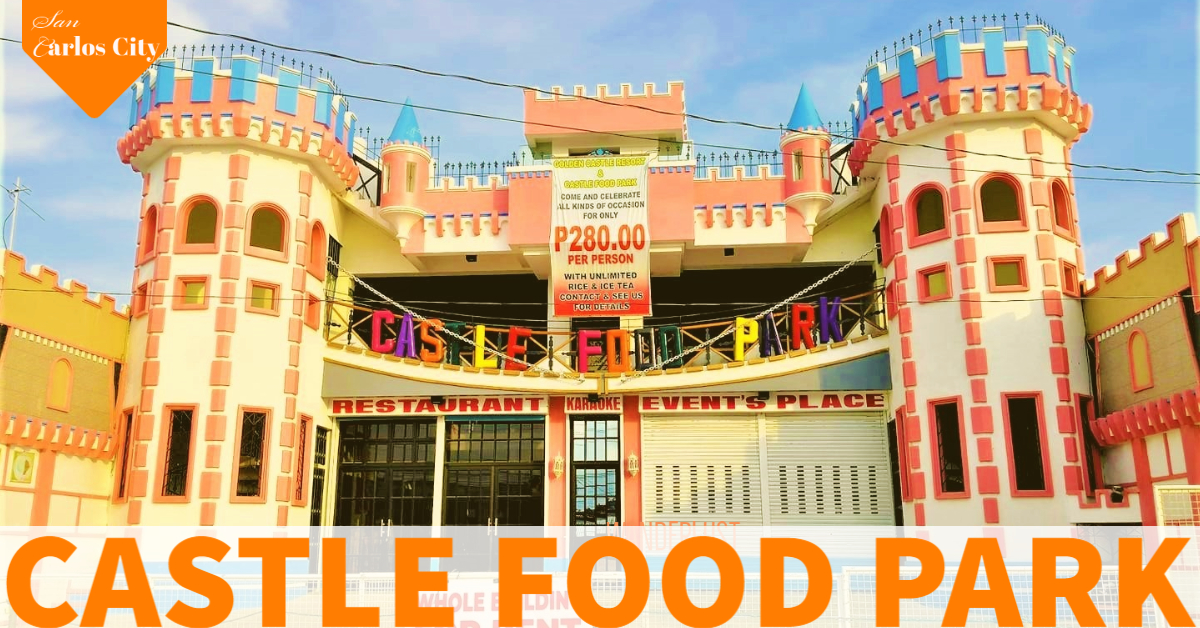 The Castle Food Park is also available for KTV karaoke rooms, the event place, and restaurants. Live music every Saturday and Sunday. This is 800sqm building located in Bonifacio and Palaris St. San Carlos City, Pangasinan.
Photos
Rules and Regulation
Allowed to bring-in foods except alcoholic drinks/liquors/cigarettes.
Swimming attire: swim suits and swimming trunks, shorts without pockets and zippers, light colored sando or t-shirts. No maong shorts or long pants
*Rates and rental fees written above are subject to change without prior notice.