Pangasinan is situated at the northern west coast of the archipelago facing West Philippine Sea. It's beauty and treasures have been always known to everyone because it is famous for being home of the most  renowned, Hundred Islands. Bolinao is the farthest corner of Pangasinan. It is known as "a hidden gem Pangasinan" and "the giant clam capital of the Philippines". It became a favorite tourist destination because of its natural tourist destination such as caves, beaches, old and historical church, lighhouse, river, campsites, and waterfalls. 
Bolinao Falls 1, 2, and 3 are clusters of beautiful waterfalls located in Brgy. Samang Norte, Bolinao, Pangasinan. Bolinao Falls 1 is about 30 mins drive from the town proper. While the two other waterfalls are just minutes away from the first waterfalls.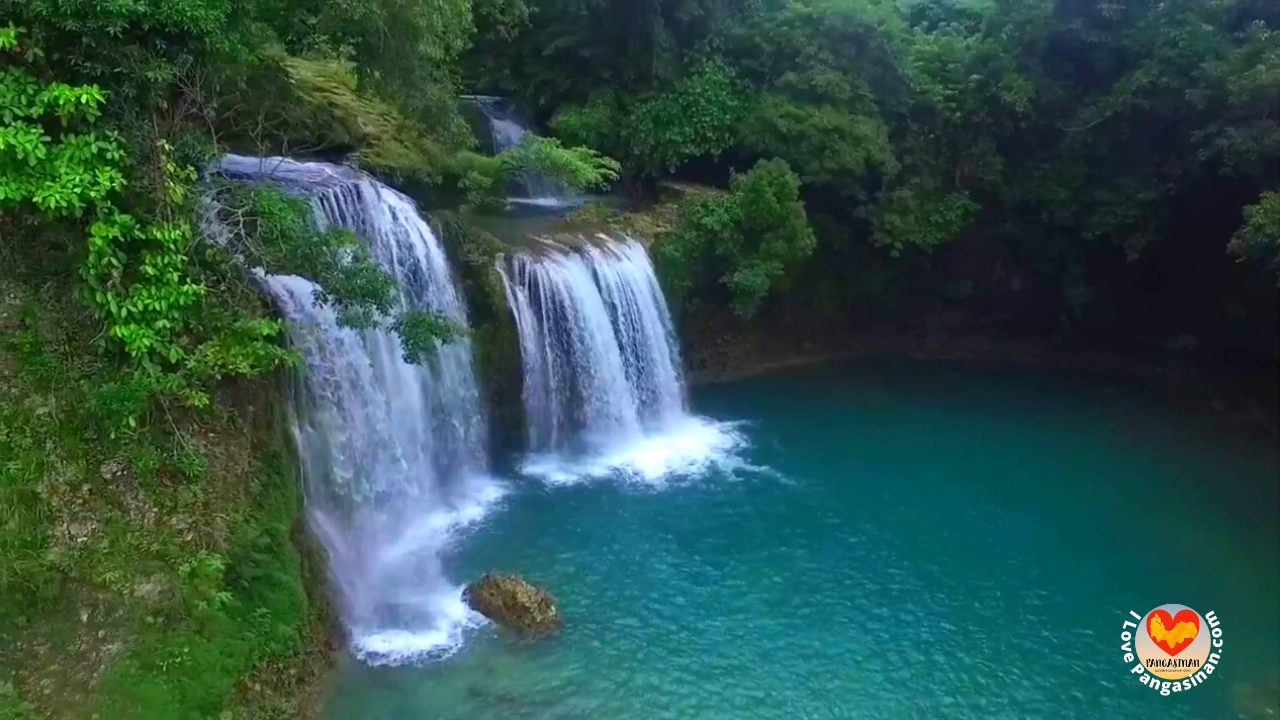 Bolinao Falls 1, 2, and 3 are top tourist spots in Bolinao Pangasinan. These 3 waterfalls are connected to each other and they are also connected to Balingasay River. The "falls" system is part of a stream to which is the water from Balingasay river is flowing from, then down to the West Philippine Sea.
If you're planning to visit Bolinao Waterfalls, you've come to the right place. We have created a detailed travel guide to help you explore these wonders of nature.
Bolinao Falls Business Hours
Bolinao Falls 1 is the nearest waterfalls among the three. It has a small yet deep catch basin but still spacious enough for guests to swim, kayak, and bamboo rafting. Also, Bolinao falls 1 has the highest cliff among the three waterfalls, about 2-storey high which is ideal for cliff diving. You can dive with or without a life vest and plunge into the clean, turquoise waters. Just make sure you are a good swimmer, because its catch basin is also deep.
To reach the top of the waterfalls, you'll need to hike for 5-10 minutes—it's quick and easy, and totally worth it! 
Bolinao Falls 2 is just a 3-minute ride from Bolinao Falls 1. It is divided into 2 locations. The main Bolinao Falls 2 and the Spring Falls. 
Bolinao Falls 2 (Main)
Bolinao Falls 2 is not that elevated and only features a medium-high cliff but still enough to dive. It's water basin is wider, so tourists have much space to swim around.
Bolinao Falls 2 (Spring Falls)
Is a series of shallow turquoise rock pools with waters flowing down from the smooth limestone formations.  It's perfect for kids, since there are areas with shallow waters. Since there are no higher waterfalls here for diving, the management, construct a diving board made of bamboo, so tourists will also enjoy diving here. A bridge made of bamboo was also constructed, so tourists have easy access to the other areas of this beautiful tourist spot. 
Bolinao falls 2 main and spring falls are just walking distance to each other. Just follow the trail to reach the other waterfalls.
Bolinao Falls 3 is like a combination of the Bolinao falls 1 and 2. This waterfall has towering cliffs perfect for diving and a deep and wide water catch basin where you can go bamboo rafting.  If you have children in your group, Bolinao Falls 3 is good for you because it is more on shallow rock pools with waters where your kids can enjoy playing and swimming and there are areas shaded by trees.
Bolinao Falls 1, 2 & 3 - Rates and Rental Fees
Cottages Rates and Rental Fees
User's Fee - Environmental Fee and Registration Fee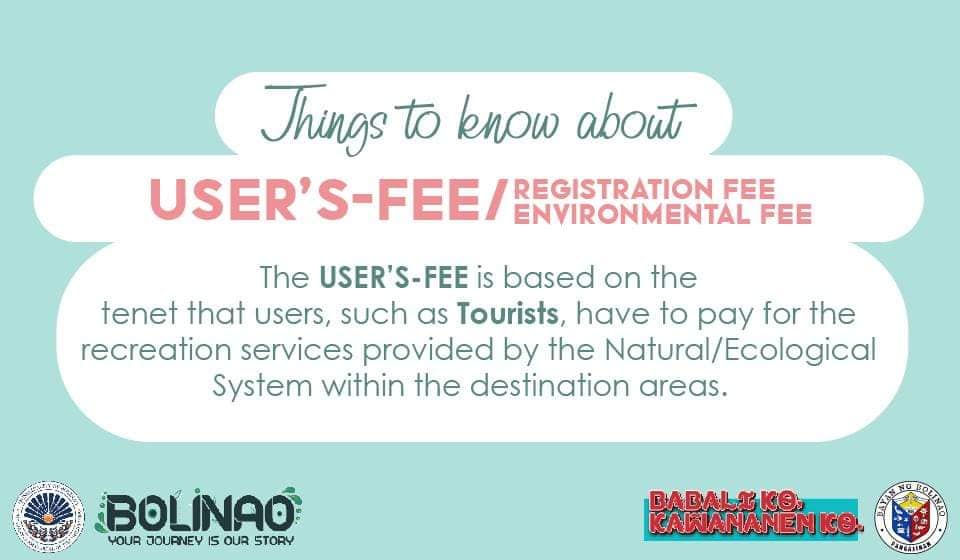 THINGS TO KNOW ABOUT USER'S FEE
Note: Other fees like entrance fees, parking fees and other fees are not included in the USER'S Fee.
Reminder:
Tourist must pay entrance fee per waterfalls location.
If you already pay environmental fee and registration fee in other tourism spot in Bolinao (like Patar Beach, Enchanted Cave or Cape Bolinao Lighthouse). No need to pay environmental fee here, just present your official receipt to the officer in-charge in the collection post.
To save time and for the convenience of your group, please count your group upon payment and assign one person to pay for your group.
All rates written above are subject to change without prior notice.