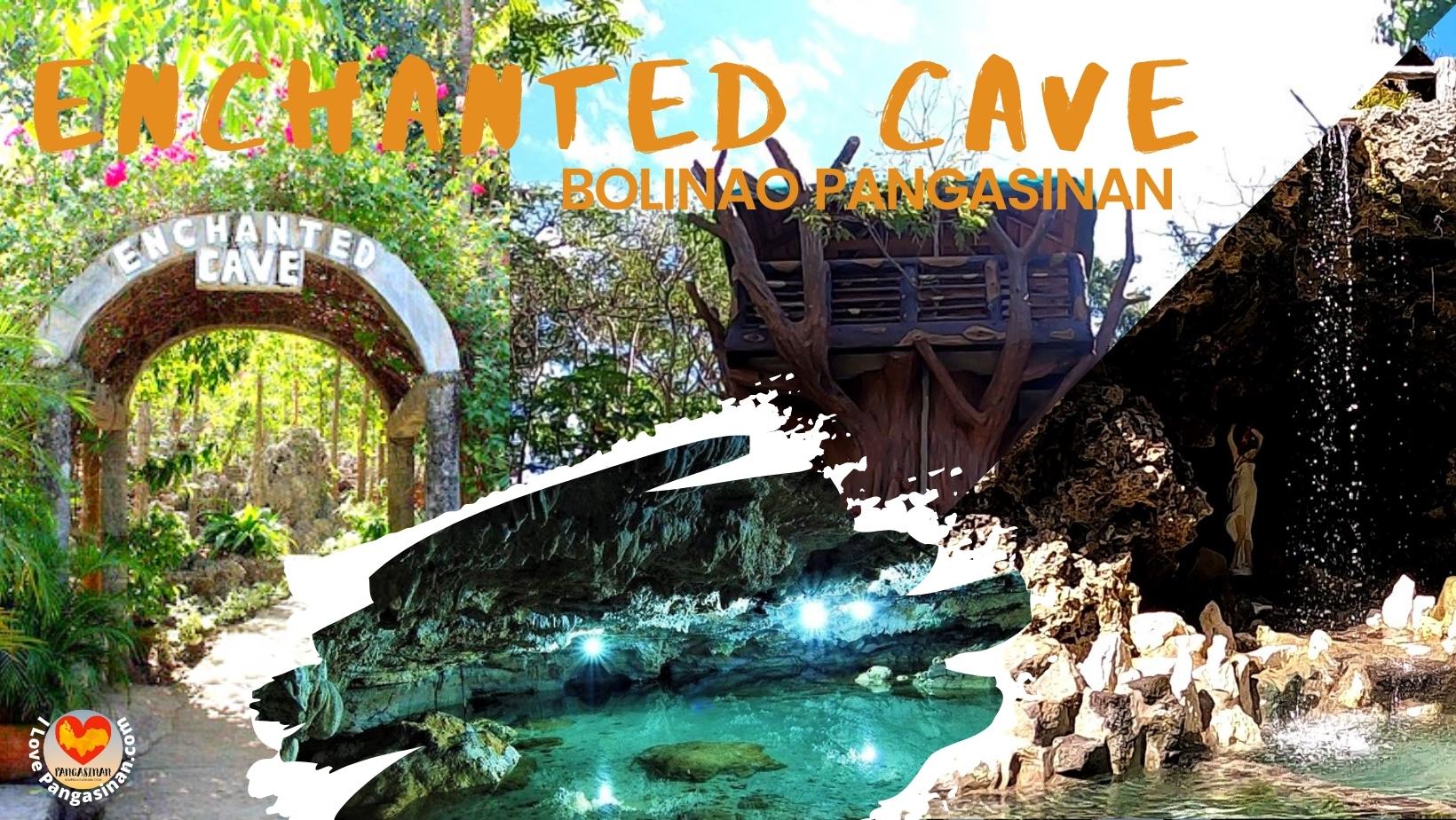 Enchanted Cave is one of the must-visit attractions in Bolinao, Pangasinan. It is one of the top tourist attractions in town. The name itself portrays its mystical beauty. The entire place is really enchanted since it is like a huge coral reef that emerged from underwater. Local people and tour guides believe that millions of years ago Bolinao was under the sea due to the discovery of coral rocks (limestones) and fossilized giant clams around the area. And there are old rock formations everywhere that look like coral rocks found under the sea.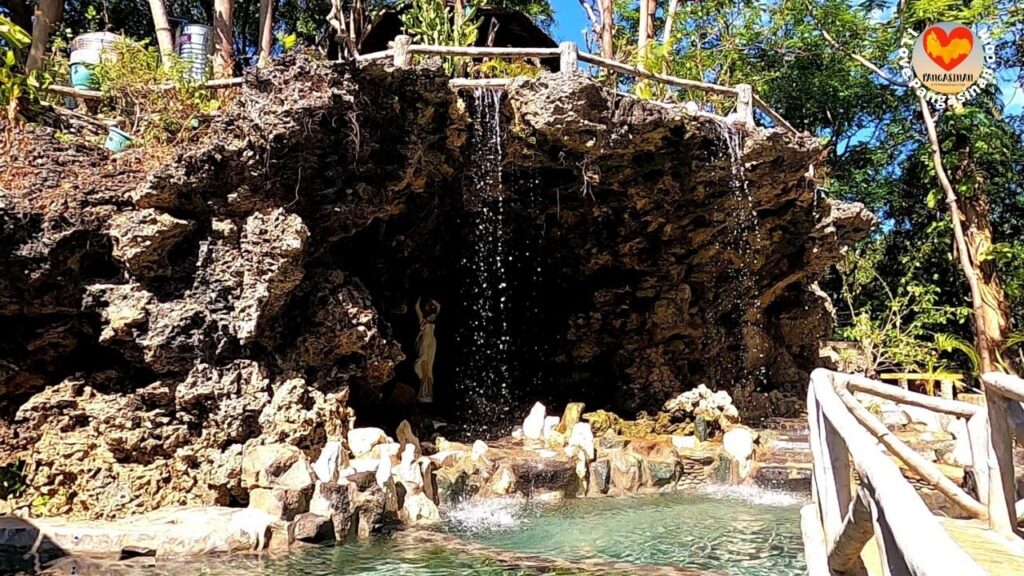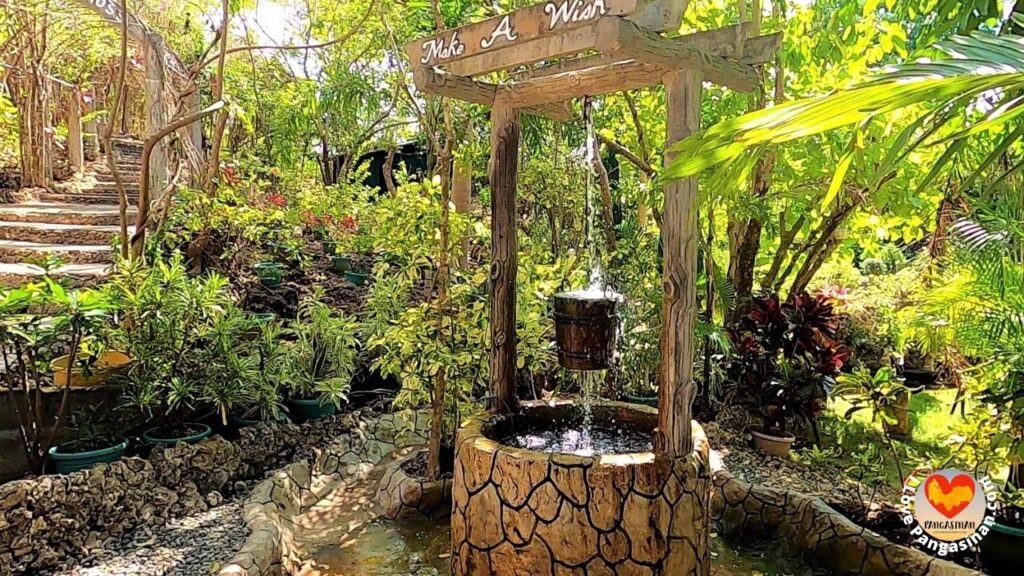 The main tourist attraction here is the cave itself, but the whole place was developed to gain more tourist arrivals. The swimming pools for kids with man-made waterfalls adds additional beauty to the place. The garden is full of ornamental plants and a collection of beautiful bonsai. And don't forget to bring some coins, a wishing well is situated in the garden beside the cave entrance. You might want to make a wish, who knows the enchanted cave wishing well might help you grant that wish. There are tour guides assigned to certain locations of the Enchanted Cave Resort. They assist tourists in the direction of the attractions inside the compound of Enchanted Cave Resort.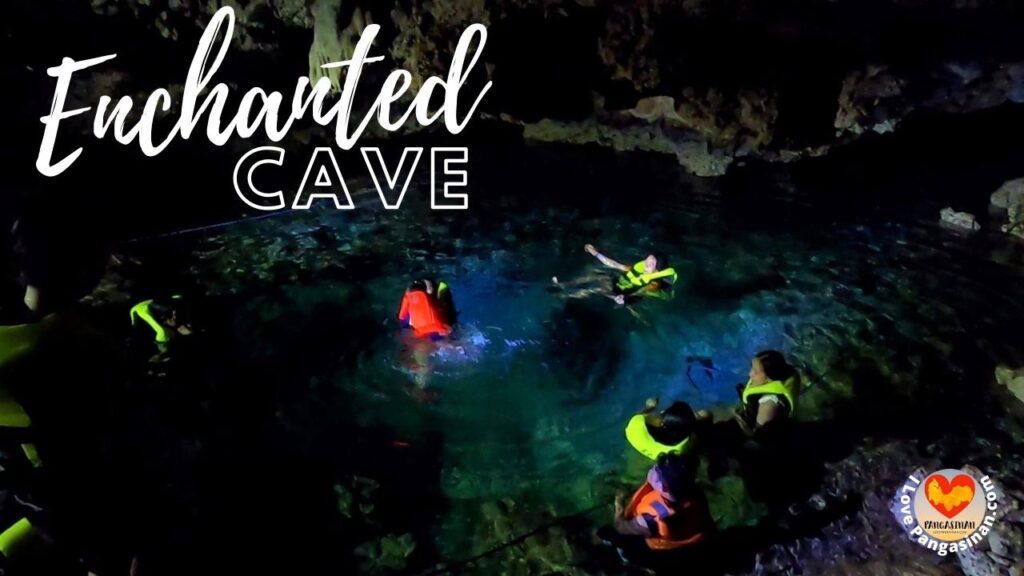 There is a tour guide who will assist you at the entrance of the Cave. He will ask you if you will swim in the spring pool of the cave or for viewing only. If you are for viewing only, he will give you a hard hat. And if you want to swim in the spring pool of the cave, he will give you a hard hat and a life vest. Before you are allowed to enter the cave, the tour guide at the main entrance will make a call to a tour guide assigned inside the cave and notify him that someone will be about to enter the cave. And when the tour guide inside the cave approved it, then it is about time for you to enter. They are required to do this because they observe the number of tourists allowed to stay inside the cave.
The water of the cave is clean and very clear. It is coming from the natural spring inside the cave. The underground spring pool of the cave
is estimated to be around 3 ft to 6 ft. It is good for swimming but there are certain areas inside the caves where the cave management authorities will restrict you to enter for safety. Bringing some soap, shampoo, or any chemical that can harm the water inside the cave is strictly prohibited.
There is also a Giant Cross View Deck located at the back part of the enchanted cave. A tourist takes about a few minutes' walks before reaching the site of the Giant Cross. A few minutes of hike and a little effort in climbing the giant cross would be worth it when you see the amazing view at the top. You will see the beautiful forest and different kinds of trees at the back and the amazing beauty of the coastline of Patar in front.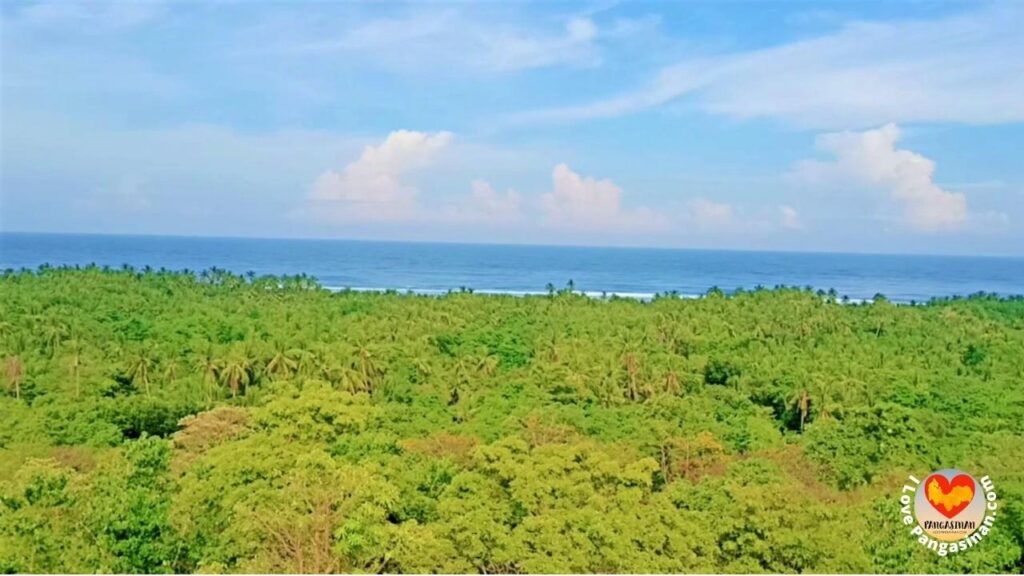 Enchanted Cave Contact Details
Enchanted Cave Entrance Fee for Day Tour
Entrance Fee : Php.150/pax
Swimming Fee: Php.50/pax
Parking Fee:  Php. 30 (Van / car)
*Day Tour is from 8am – 5pm only.
*At present, night accommodation is not allowed.
Enchanted Cave Room Rates
Kubo equipped with aircon
ROSE (for 4 pax) – Php 4,500.00
SUNFLOWER (for 4 pax) – Php 4,500.00
MILFLORES (for 2 pax) – Php 2,500.00
LAVENDER (for 2 pax) – Php 2,500.00
Air-conditioned Room
ORANGE Room ( for 4 pax) – Php 4,000.00
2 STOREY Room (for 10 pax) – Php 8,000.00
TENTS RATE / Night
TENT (with Fan and Mattress for 3-4 pax) – Php 1,700.00
TENT (with Fan and Mattress for 2 pax) – Php 1,000.00
*Rates includes ENTRANCE FEES. If there are excess person, need to pay additional Php 400.00/pax
*They are not accepting guest for overnight accommodation. Enchanted cave is for day tour only at present.
*All prices are subject to change without prior notice.
Enchanted Cave Travel Guidelines and Requirements
Travel Requirements in Enchanted Cave
• Valid ID
• Fully Vaccination Card and Valid ID's are required.
*Always wear a facemask.
*Tourists are encourage to register and apply for a Tourist Pass at Pangasinan.tarana ph.
*Please be updated on the latest Pangasinan Travel Guideline Updates from Bolinao Tourism Office before you travel to Bolinao.
Enchanted Cave Outdoor Swimming Pool
Enchanted Cave Room Accommodation
Enchanted Cave Giant Cross View Deck
Enchanted Cave Other Attractions
*All photos that appeared on this page are owned by ILovePangasinan.com. You may not copy, reproduce, distribute, transmit, modify, or in any other way exploit any part of copyrighted material without prior permission from ILovePangasinan.com.
Frequently Asked Questions
Yes there are popular restaurants that are just a few  minutes away Enchanted Cave.
For any inquiries about Enchanted Cave, kindly Call or Text: 0995-409-2589 / 0947-494-3898 or drop a message on  their Facebook: https://www.facebook.com/EnchantedCave/
List of Tourist Spots in Bolinao Pangasinan
List of Beach Resorts, Inns and Hotels in Bolinao Pangasinan
Pangasinan Guide for TOURIST
Requirements for Fully Vaccinated Tourists
Source: Province of Pangasinan FB Page Executive No 015-2022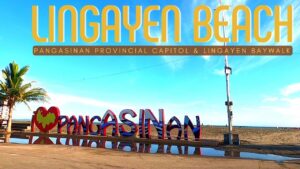 Lingayen Beach is an exquisite beach found in the capital of Pangasinan. It is a public beach that is open to all and has no
Read More »