If you're looking for a great escape from the busy life of the city during the summer, come and visit the Hidden Spring nestled in Brgy. Tara, Bolinao, Pangasinan.
Hidden Spring is a recreational outdoor natural swimming pool that is filled with fresh water from a nearby spring. The name itself bespeaks about its mystical beauty needed to be explored, more importantly, this place is still untouched by modernization. The whole place is decorated with the materials available in the area like rocks, bamboo, and wood cuttings.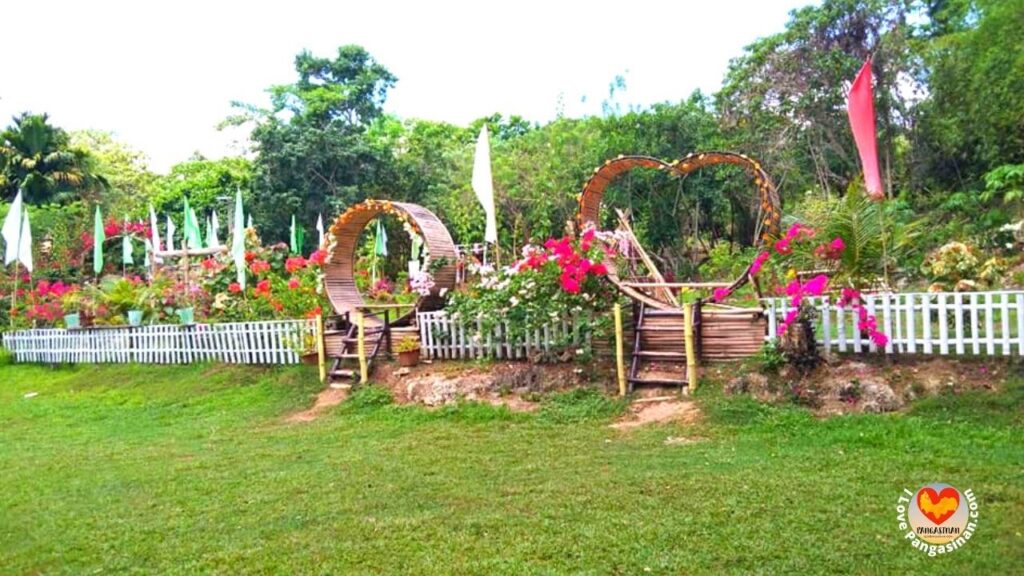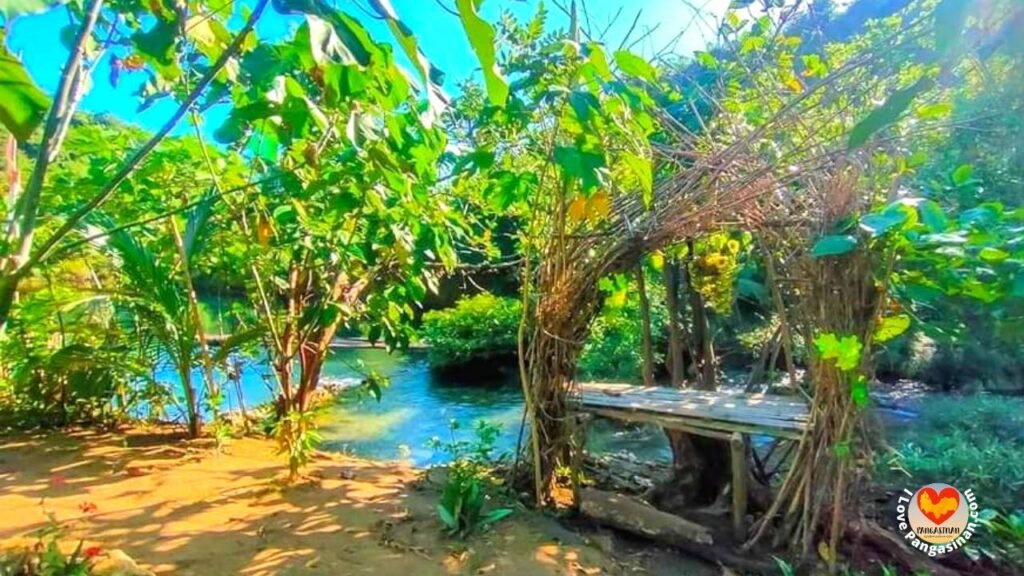 Sheds, tables and chairs, including the diving board, rafts and bridge are also made from bamboo and other wood.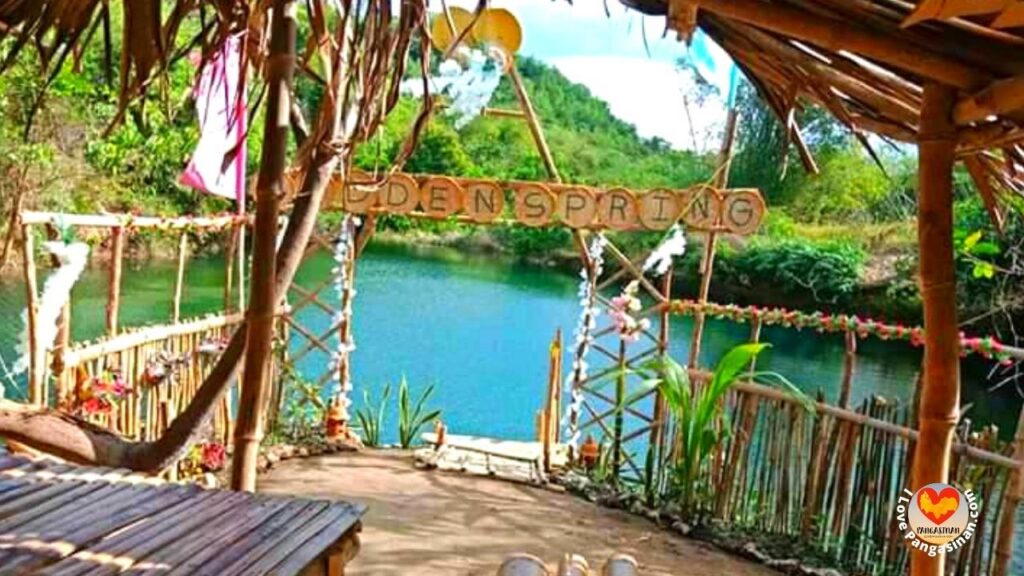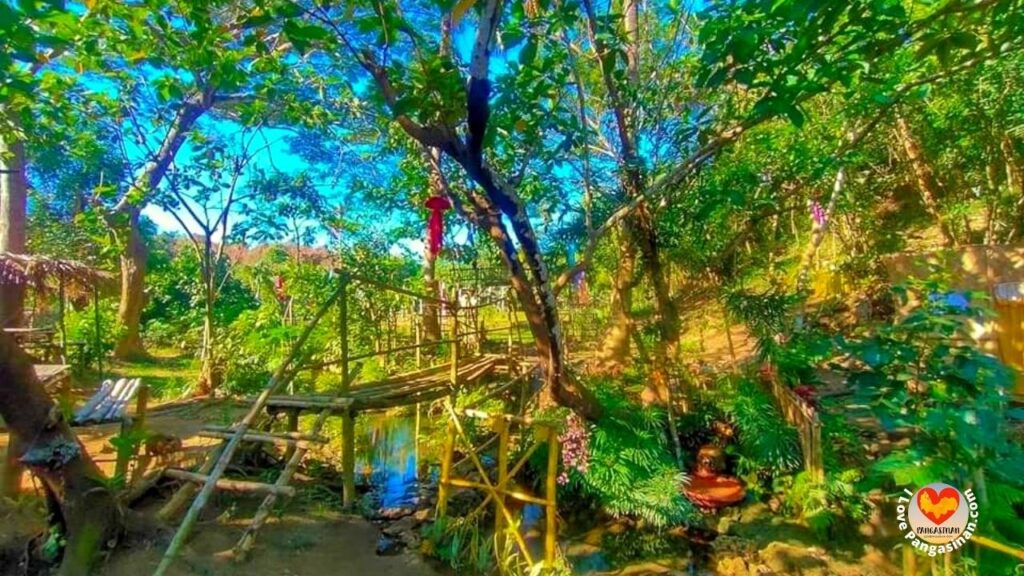 Spring is the result of an aquifer being filled to the point that the water overflows onto the land surface. Hidden Spring became popular and favorite tourist spot in Bolinao because of its beautiful and refreshing natural swimming pool.  The scenery in the spring area is so majestic, peaceful, cozy, and super relaxing.
The best time to visit the place is during summer. If you can visit the place during weekdays it is better because the place is not that crowded. 
The water of the spring is a freshwater and it is cold and clear, but it became a little turbid when there is rain.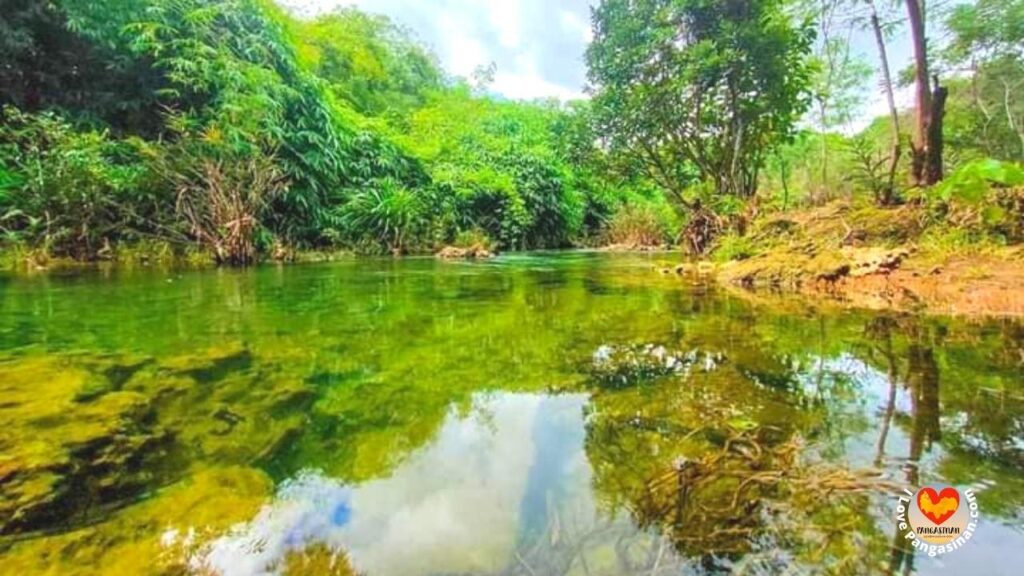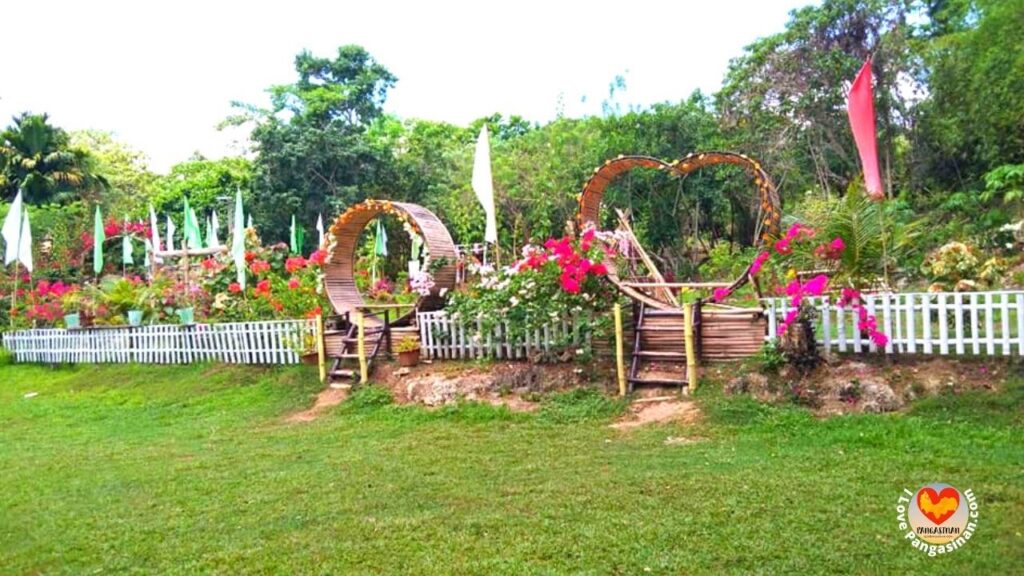 The whole place is decorated with beautiful landscapes with beautiful plants and instagrammable display perfect for taking pictures.
There is also a view deck where guests need to have a little hike to reach the top and see the beautiful  view of the whole area. There is a public comfort room with a minimum amount of fee for maintenance.
Hidden Spring Location Map
Hidden Spring Entrance Fee and Cottages Rates
Adult: Php 25/pax
Kid: Php 15/pax
Cottages Ranges from Php 300 - Php 400
USER'S FEE: Environmental Fee & Registration Fee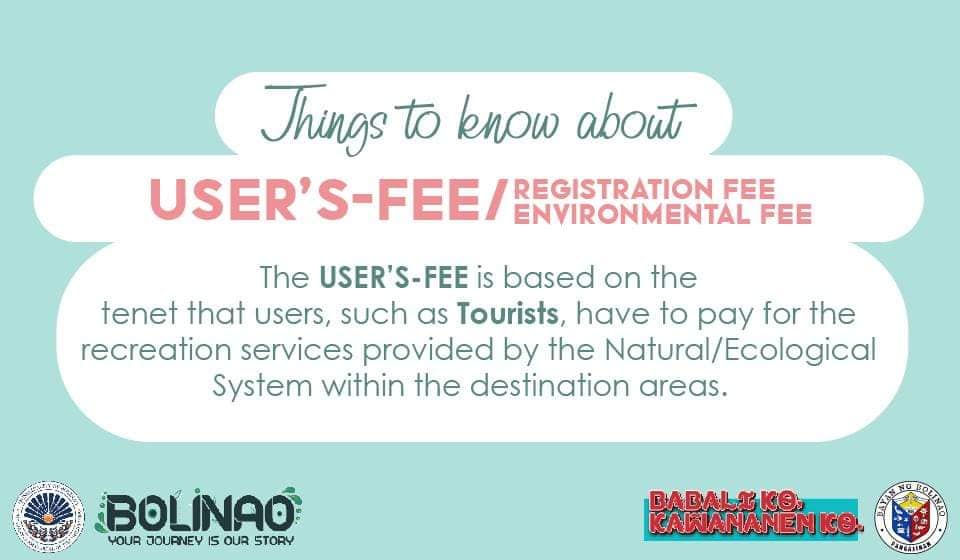 Adults:  Php 40 / head
Children 7 years old and above:  Php 40 / head
Children 6 years old and below: Free
THINGS TO KNOW ABOUT USER'S FEE:
• The municipal government of this town collect Php 40 for USER'S FEE (Environmental and Registration fee) from tourists who will visit the tourism spots in Bolinao, Pangasinan. 
• The Php 25 is for the environmental fee and the Php  15 for registration fee.
• The following are required to provide payment:
Tourist, Guests/ Travelers refer to any person, not being the resident of Bolinao who enters the municipality for the purpose of visiting, enjoying, viewing and/or experiencing its tourist destination & other tourism sites, whether natural or man-made.
• This is a one-time payment valid for four days. (Make sure to keep the copy of your environmental and registration fee official receipt with you). You must show this to the Collection Posts  of every tourism spots in Bolinao to avoid another payment collected from you. 
• It applies to all tourist or individuals going to the tourist spots as per Municipal Ordinance No. 2017-04.
Note: Other fees like entrance fees, parking fees and other fees are not included in the USER'S Fee.
Reminder:
• Entrance fee of Hidden Spring is different from and Registration and Environmental Fee (USER'S FEE).
•If you already pay environmental fee and registration fee in other tourism spot in Bolinao (like Patar Beach, Enchanted Cave or Cape Bolinao Lighthouse). No need to pay environmental fee here, just present your official receipt to the officer in-charge in the collection post.
• To save time and for the convenience of your group, please count your group upon payment and assign one person to pay for your group.
• All rates written above are subject to change without prior notice.
Hidden Spring Photo Gallery
HOW TO GET TO HIDDEN SPRING BOLINAO
How to get to Hidden Spring From Manila (Via Bus)
Approaching from Manila, heading to Bolinao requires an approximate 6-6.5 hour bus ride. From Cubao and Pasay there are three (3) bus companies (Five Star, Dagupan Bus, and Victory Liner) that offer daily trip to Bolinao on multiple schedules.
Another option is to take an Alaminos bound bus on a rare instance that direct trips are full on said terminals. From the City of Alaminos, Bolinao is only an hour away by either bus or UV express.
Remind the bus conductor or the driver of UV express to drop you in Hidden Spring in Bolinao. They will drop you on the highway in Brgy. Tara. When you see the Bolinao Community Hospital, prepare yourself to get off. You need to walk to the main entrance of the Hidden Spring. There are signages available in the area.
Bolinao Bus Via Metro Manila (6.5 Hours Travel Time)
Five Star Bus Co. (Cubao or Pasay Station) – Aircon/Ordinary – (02)853-4772 (02) 911-7359
Dagupan Bus Co. (Cubao Station) – Aircon – (02) 727-2330
Victory Liner Co. (Cubao Station) – Aircon – (02) 842-8679
How to get to Hidden Spring from Manila (By Private Car)
From Manila to Bolinao, travel time takes about 4 to 5 hours.
Take North Luzon Expressway (NLEX) and go straight ahead to SCTEX and exit via Luisita.
Victory Liner Co. (Cubao Station) – Aircon – (02) 842-8679
At the junction of Siesta Court, turn left and take the road leading to Camiling, Tarlac and keep driving straight to Bugallon, Pangasinan.
At the junction of Bugallon, turn left going to Alaminos, and straight ahead to Bani.
Once you reach the town of Bani turn right and straight ahead going to Bolinao.
When you reach Brgy. Tara, Bolinao, Pangasinan at Regional Hwy 5, look for Hidden Spring Signages on the right side of the road. Follow the trail going to the main entrance of the Hidden Spring.
Frequently asked question (FAQ)
There is no free Wi-Fi access in the area.
The location of Hidden Spring is very far from Patar White Sand Beach. So don't expect a beach or a beachfront resort near the area. But there are other tourist spots nearby.
• Tara Falls – About 4 mins drive.
• Bolinao Falls 1, 2 and 3 – About 16 mins drive.
• Balempalis Living Water Falls – About 13 mins drive.
List of Top Tourist Spots in Bolinao Pangasinan
Where to Stay in Bolinao Pangasinan