Start your day with freshly brewed and quality coffee here at The Viral Coffee Shop in Pangasinan – ag.KAPI. ta

ag.KAPI.ta is a famous coffee shop and food hub in the middle of a rice field. Ag.KAPI.ta, means "Let's have coffee" in the Ilocano language. It is located at Daang Kalikasan Road, Mangatarem, Pangasinan, Philippines. It's a dream-come-true business for coffee lovers Mawi Rillorta and Rozellemae Benedito.

The café is a minimalist outdoor coffee shop built in the middle of the rice field. Before you get to the café, you'll have to walk on a 120-meter bamboo pathway. The pathway is designed with a beautiful and instagramable bamboo-arc tunnel and lighting.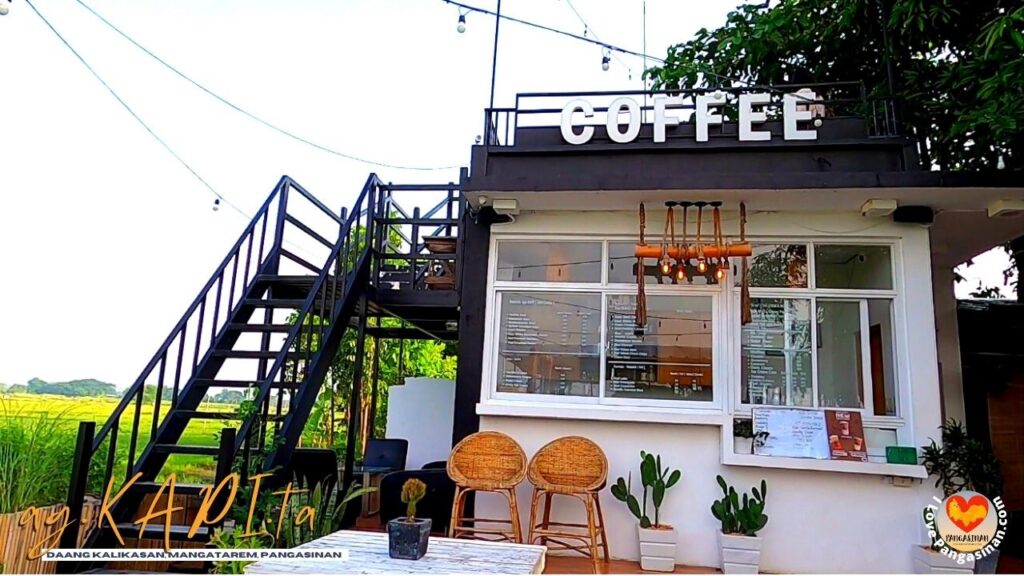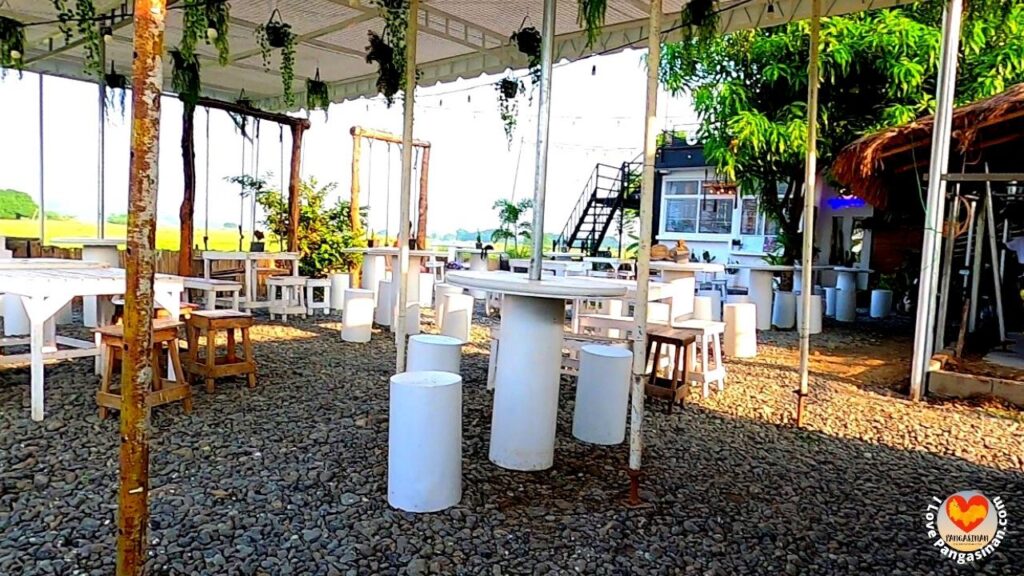 ag.KAPI.ta offers an al fresco-style dining experience where you can enjoy your food and freshly brewed coffee with a beautiful natural ambiance. The café has a unique setting, with a beautiful view overlooking the mountains and flourishing rice fields. The place is also a good spot for bird watching, especially in the morning and afternoon.

The coffee shop has a unique design. On top of the coffee shop, there is a view deck that gives you beautiful landscapes of mountain views and rice fields.

The view deck is also a dining area. It is a great place to enjoy your coffee. ag.KAPI. ta serves both coffee and non-coffee-based drinks, so you'll find one that would suit your taste.

Currently, ag.KAPI.ta is now a popular food hub in Pangasinan. There are already several booths offering different cuisines around the world.

List of participating restaurants in agkapita Coffee shop & Food house
• They have Filipino all-day-breakfast and pansit miki Abra by AgSILOGta.
• Hong Kong style fried noodles and siomai.
• Japanese Takoyaki by Oktoman.
• Italian pasta and Turkish kebab by Echo Slam.
• Italian pizza and lasagna by Quinnyx.
• Australian sizzling plate by Boss Kitchen.
• Mexican nachos, and Middle East shawarma by DV Food hub.
• American burgers, Hungarian sausage, and Korean street food by JBO Food.
agkapita coffee shop and food house
Other Wonderful Tourist Attractions in Pangasinan