Cabongaoan Beach is one of popular among the number of pristine beaches in Pangasinan. Blessed with a white sand beach, crystal clear water, and a breathtaking view of rock formations and seascapes. It will take around 45 minutes to an hour to get there from Burgos town.
A visit to Cabongaoan Beach will not be completed without witnessing the so-called "Deathpool". It is one of the reasons why Cabongaoan beach became famous and favorite getaway in Pangasinan.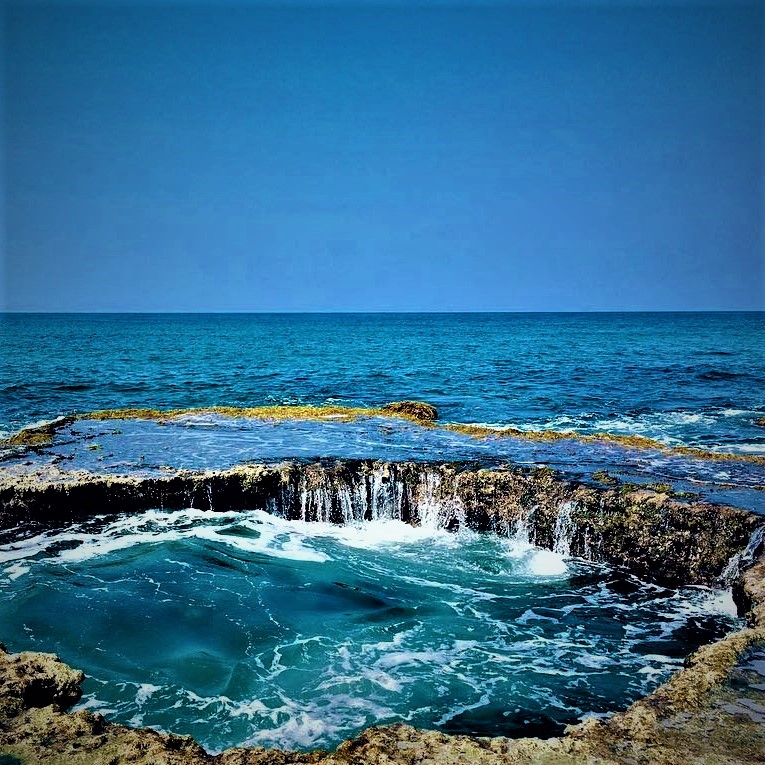 Originally called Depth Pool, locals coined the term "Death Pool" because it suited the site's thrilling effect. The Death Pool is a natural pool or a lagoon located on the far right side of the beach. This natural pool and other rock formations on Cabongaoan Beach was formed by the incessant lapping of tidal waves against the shore through the centuries. 
When the water and waves were tamed, people can actually swim near or even in the lagoon itself. Aside from the white sand beach and the Death Pool, you will also be amazed by the rock formations around the area.
The picturesque view of the Death Pool, beautiful rock formations, and the pristine beach are the main reasons why the place is loved by nature lovers and photographers. It also became a favorite venue for prenuptial photo-shoot in Pangasinan. Just like Rock View Beach Resort in Bolinao.
Cabongaoan Beach and Death Pool Video
How to get to Cabongaoan Beach
How to go to Cabongaoan Beach from Manila By Commute
1. Victory or FiveStar bus from Cubao to Alaminos or Bolinao (5hrs)
2. Get off at Alaminos Bus Station
3. Go to the Victory Liner terminal (walking distance from FiveStar), wait for bus going to Sta. Cruz Php30 (1 hr).
4. Get off at Burgos town proper
5. Hire Tricycle to Cabongaoan Beach (45min – 1 hr)
Remember:
 It would be better if you already have a resort in mind so the tricycle can drop you off to that area
Going back to Manila, it would be easier if you take jeep bound to Alaminos. There are plenty of buses in Alaminos that will bring you back to Manila.
By Private Car
It easy to drive going to Burgos, Take NLEX-SLEX-TPLEX to Lingayen, Pangasinan. From Lingayen drive eastward to Alaminos. From Alaminos, there will be signage going to Dasol. Burgos will come fist before Dasol. From Burgos Public Market, it will be a long and bumpy ride going to Cabongaoan Beach. The road is not 100% paved thus it will be bumpy for more or less an hour.
Cabongaoan Death Pool Photos
Where to Stay in Cabongaoan Beach and Death Pool
List of Resorts and Hotel Near Cabongaoan Beach and Death Pool
Puerto Del Baher Sea-view Beach Resort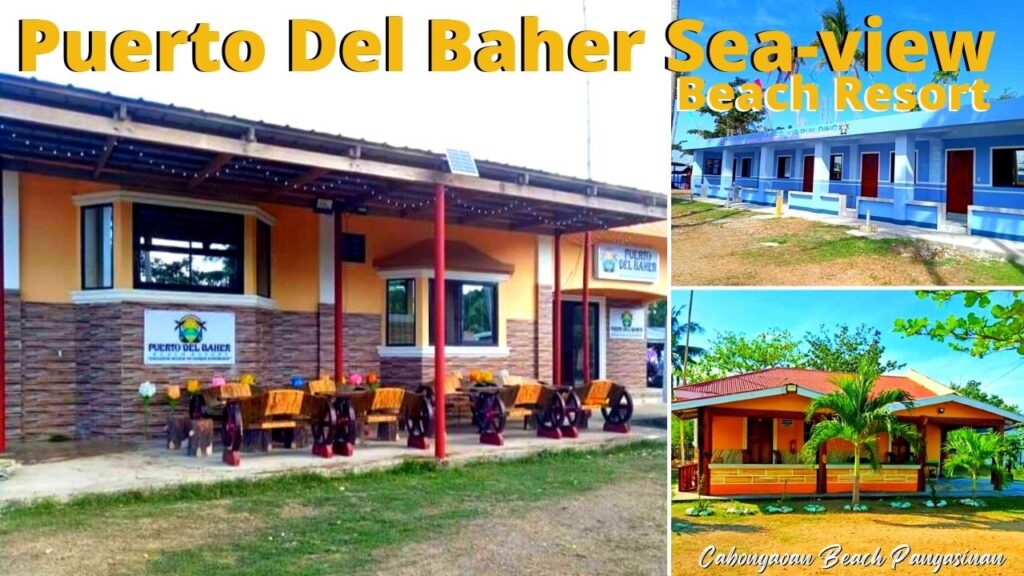 D'Cousins Beach Resorts (Miguel's Place)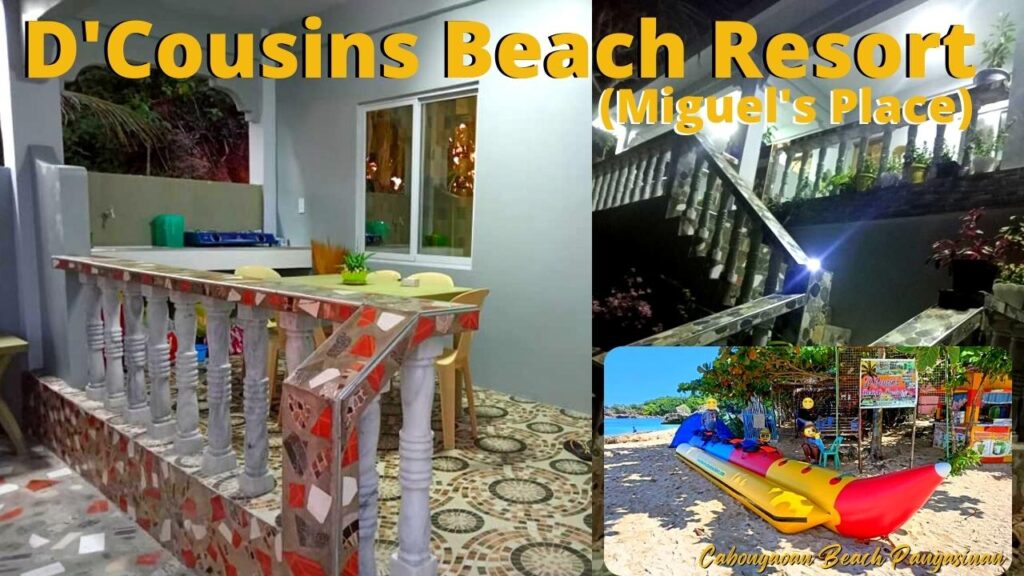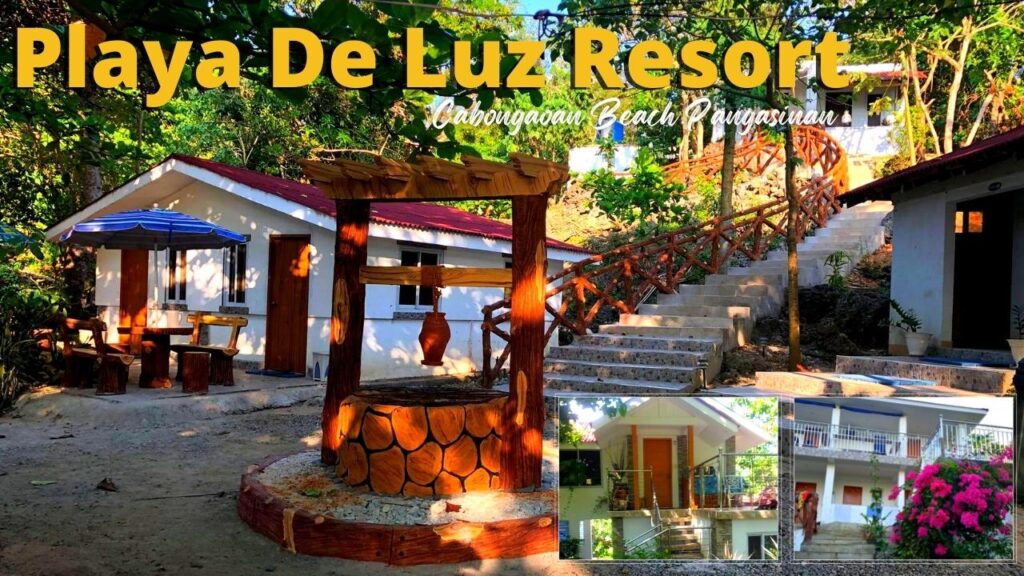 Other Wonderful Tourist Attractions in Pangasinan