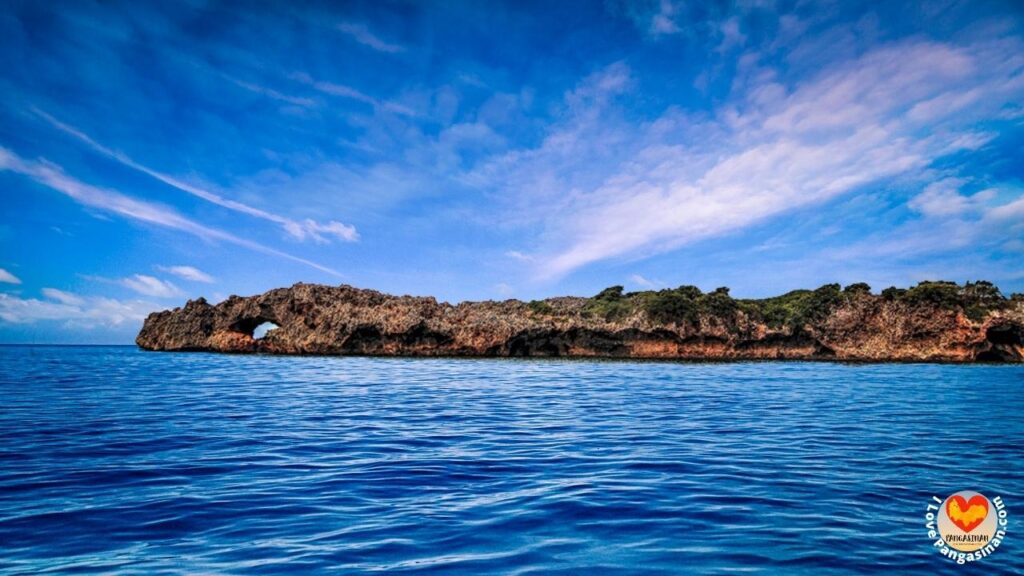 The crocodile Island is a crocodile-shaped Island located in Dasol Pangasinan. It is small uninhabited island that is a popular stop-off on island-hopping excursions from Tambobong Beach. Is about 5-10 minutes away from the shores of Tambobong Beach. It is also incuded in a boat tour package when you go to Colibra Island.
Despite its name, you will find no crocodiles living on or around this islet. Named Crocodile Island because the island itself looks like a crocodile, with the hole near the end of the island as its eyes. 
The crocodile-shaped island off Dasol Pangasinan is rich in marine life and coral reef. Activities such as fishing, snorkeling & diving can be enjoyed on crocodile island.
As an island-hopping destination, it's best to plan a visit here during the summer season, which usually starts in March and lasts until the latter weeks of May.
The Crocodile Island Photos
Tourist Spots in Dasol Pangasinan
Other popular Places to visit in Pangasinan